Address:Wuhan Institute of Technology Incubator Building, 12th Floor
Factory: Hubei Hanchuan fenshuizhen
Contact: Mr. Cui 13733507588
Tel: 027-87053961 87053896
Fax: 027-87446231
E-mail: sales@lzhg.net sarahlzhg@lzhg.net
Website: www.lzhg.net
UPS Acid copper Plating Intermediate
Time:2013-11-11 Source:www.lzhg.net Klicks:2229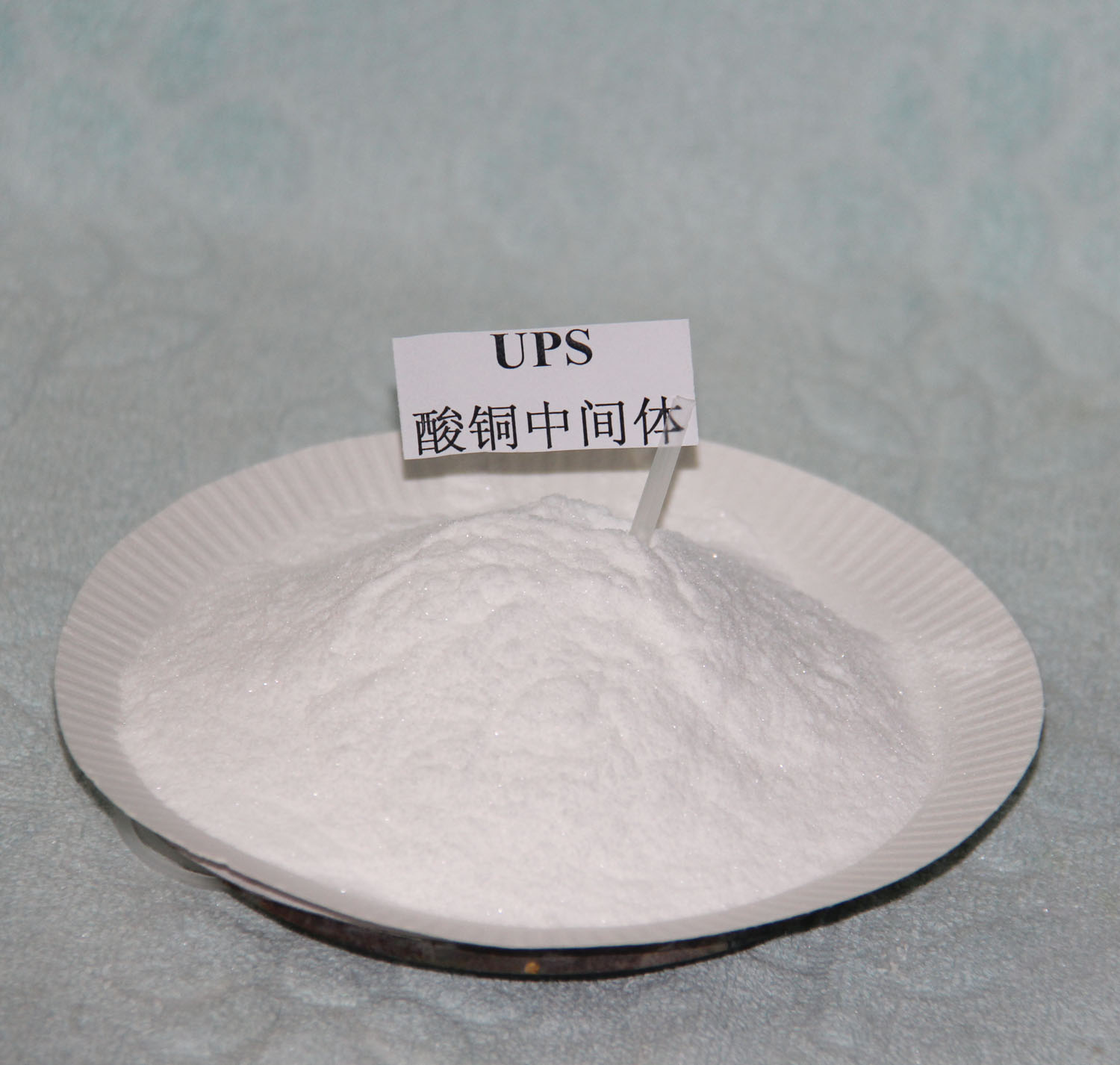 UPS
Chemical Name: 3-S-Isothiuronium propane sulfonate Molecular formula:C4H10N2O3S2
Molecular weight: 198.2 CAS NO. 21668-81-5


1) Quality Standards: Q/LZ 41-2008
Appearance: white powder.
Assay: min 95.0%
Solubility: 50%l soluble in water(Slightly soluble in alcohol)
Secondary component: 3-hydroxy-propane -1-sulfonic acid
Melting point: 246℃
2) Application
Concentration in the bath: 0-100 mg/L
Usage: Used for deposition of bright, ductile copper coatings in combination with polyethylene glycols and non-ionic surfactants. Also can be used in acid electroplating baths for silver and palladium deposition.